The CityxChange project will be managed by NTNU and comprises seven partner cities around Europe. For the next five years, Trondheim municipality will test "smart" energy solutions, based on technology from the crypto company IOTA. 
– Now I'm really proud, says Silja Rønningsen, project manager for Smartby in Trondheim municipality, to E24.
Recently, NTNU, Trondheim municipality and partners got the news that the project CityxChange has reached the top in the EU's research and innovation program Horizon 2020.
This means that Trondheim, together with Limerick in Ireland, the second so-called "lighthouse town", will cooperate with five other European cities and 25 Norwegian and international partners,
The goal is to become pioneering cities in smart, forward-looking and sustainable solutions, a project they have received 20 million euros in support, corresponding to NOK 188 million.
Energy trading without bureaucracy
The 32 partners will, over a project period of five years, from 1 January 2019, carry out 11 concrete demonstration projects where renewable energy solutions are the main theme.
Rønningsen explains that it will be about, among other things, the development of energy-positive areas in the city, a service based on a mix of sharing electric cars, electric bikes and public transport, as well as the development of new business concepts and models for how the business community and the population can become part of a new energy system.
And among the most important work will be the development of a platform for energy trading between individuals, she says. 
– The goal is to be able to facilitate the purchase and sale of energy between consumers in a simpler and more streamlined manner, without going the way of the bureaucracy, says Rønningsen.
If one person's house has surplus energy, CityxChange wants to further develop solutions for this to be sold directly to the neighbor.
"Right now, the regulations are such that we are not allowed to do so, so finding new solutions that again develop new laws is also part of the vision of the project," explains Rønningsen.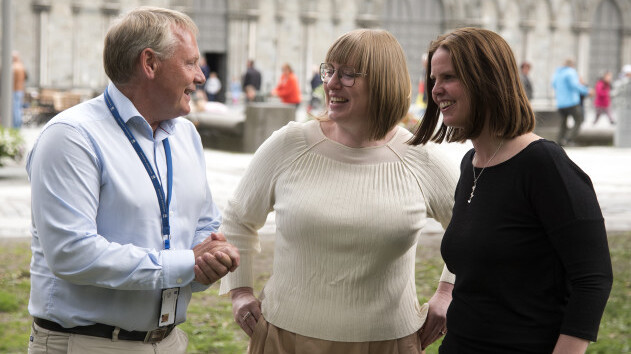 Believe in a new wave of Norwegian solutions
The trading platform will be the "Norwegian" technology developer IOTA (where Norwegian David Sønstebø is one of the founders) to develop the infrastructure for .
It will be based on block-like technology, more adapted to IoT (internet of things) and M2M (machine-by-machine), explains IOTA's business development director Wilfried Pimenta to E24.