IOTA announces a new alliance
The full article was originally published by Daniel De Michele on IOTA Hispano. Read the full article here.
IOTA one of the projects that has great alliances with high level companies such as Volkswagen, Bosch Group and other technology institutions around the world announced a new alliance now with  MOBI  the  Mobility Open Blockchain Initiative.
In the news published in the IOTA blog you can read the following:
The IOTA Foundation (IOTA) joins Bosch, Groupe Renault, BMW, Ford, General Motors, ZF and other mobility and technology leaders of Distributed Led (DLT) to form a new consortium of the mobility industry that fosters the development set of DLT standards, pilot projects and software tools of origin.
DLT offers new capabilities to improve driving safety and affordability, supporting the development and infrastructure of autonomous and electric vehicles, fostering travel and vehicle sharing applications, and connecting mobility participants in a new ecosystem of equal to the same.
IOTA announced today that it has joined  MOBI  , the  Open Blockchain Mobility Initiative, to explore Blockchain and distributed accounting technology for use in the development of a digital mobility ecosystem that could make transportation safer, more affordable and more widely available. IOTA is collaborating with MOBI and other industrial, governmental and non-profit partners to foster a digital environment where users, both businesses and consumers, can securely record driving data, manage shared transactions and carpool, and store the identity of the vehicle and the usage information. MOBI is actively working with companies that represent more than 70% of the world's vehicle production in terms of market share. MOBI and its partners, including, BMW, Bosch, Ford, General Motors, Groupe Renault, ZF, Aioi Nissay Dowa Insurance Services USA UU And others seek to foster an ecosystem where businesses and consumers have security and sovereignty over their driving data, manage shared transactions and share cars, and store vehicle identity and usage information.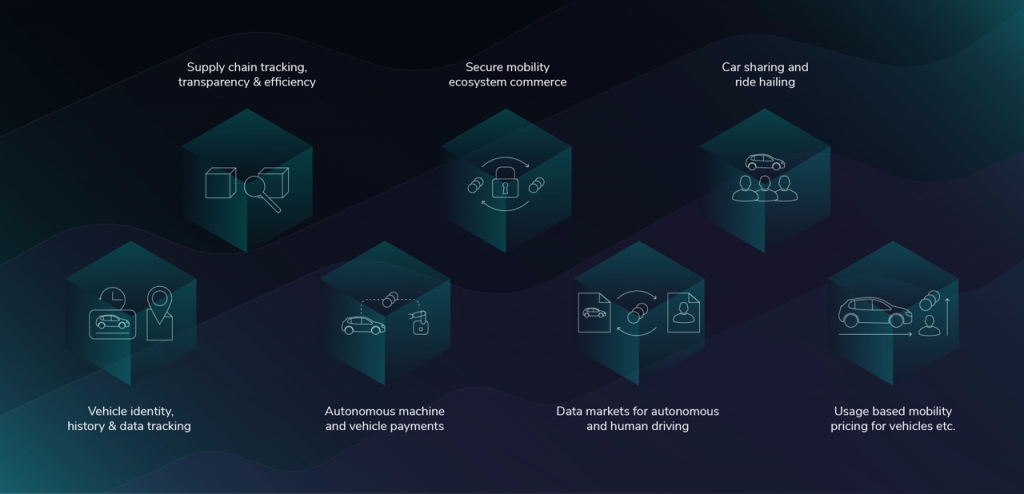 IOTA expects to work with MOBI in projects related to:
Vehicle identity, history and data tracking
Tracking the supply chain, transparency and efficiency
Payments for machines and autonomous vehicles
Trade in safe mobility ecosystems
Data markets for autonomous and human driving
Share car and ride a bicycle
Mobility prices based on use for vehicles, insurance, energy, congestion, pollution, infrastructure, among others
The full article was originally published by Daniel De Michele on IOTA Hispano, where people are continuing the conversation by highlighting and responding to this story.