XDK2MAM team at IOTA Meetup Venezuela
The full article was originally published by Daniel De Michele on IOTA Hispano. Read the full article here.
This year has been wonderful for IOTA in Latin America, specially in Argentina and Venezuela. Since the begining of 2018 many IOTA Meetups and workshops has been taken place at Buenos Aires and in Bariloche. Latin America is a fertil field for the arrival of Distributed Ledger Technologies and IOTA has been stepping stronger in this part of the world, not only because of the revolutionary concept, but also as a consequence of the work of the whole IOTA community that has been growing from last year.
IOTA Meetup Venezuela
Now is the turn for Venezuela where Saul Ameliach and his team at IOTA Latino are organizing the 2nd IOTA Meetup Venezuela due to the great response from the people at this country. The first IOTA Meetup Venezuela took place this past October 20th at the Hotel Hesperia from Valencia. Around 400 people signed up to attend the event thereby the organizers decided to held a second meetup before the end of 2018 in order to promote and expand the knowledge of IOTA Tangle in this region of the planet.
The 2nd IOTA Meetup Venezuela will take place tomorrow, December 1st also at Hotel Hesperia from Valencia and will be sponsored by ARTECH. The event will start in the morning, they will talk about IOTA TANGLE, and its main modules such as QUBIC and MAM; in addition to the computer language called ABRA. They will have two very speciall guests such us Daniel De Michele and Alejandro Elustondo  who will fly from Argentina to talk about MAM, Qubic, and of course their project xdk2mam.
The agenda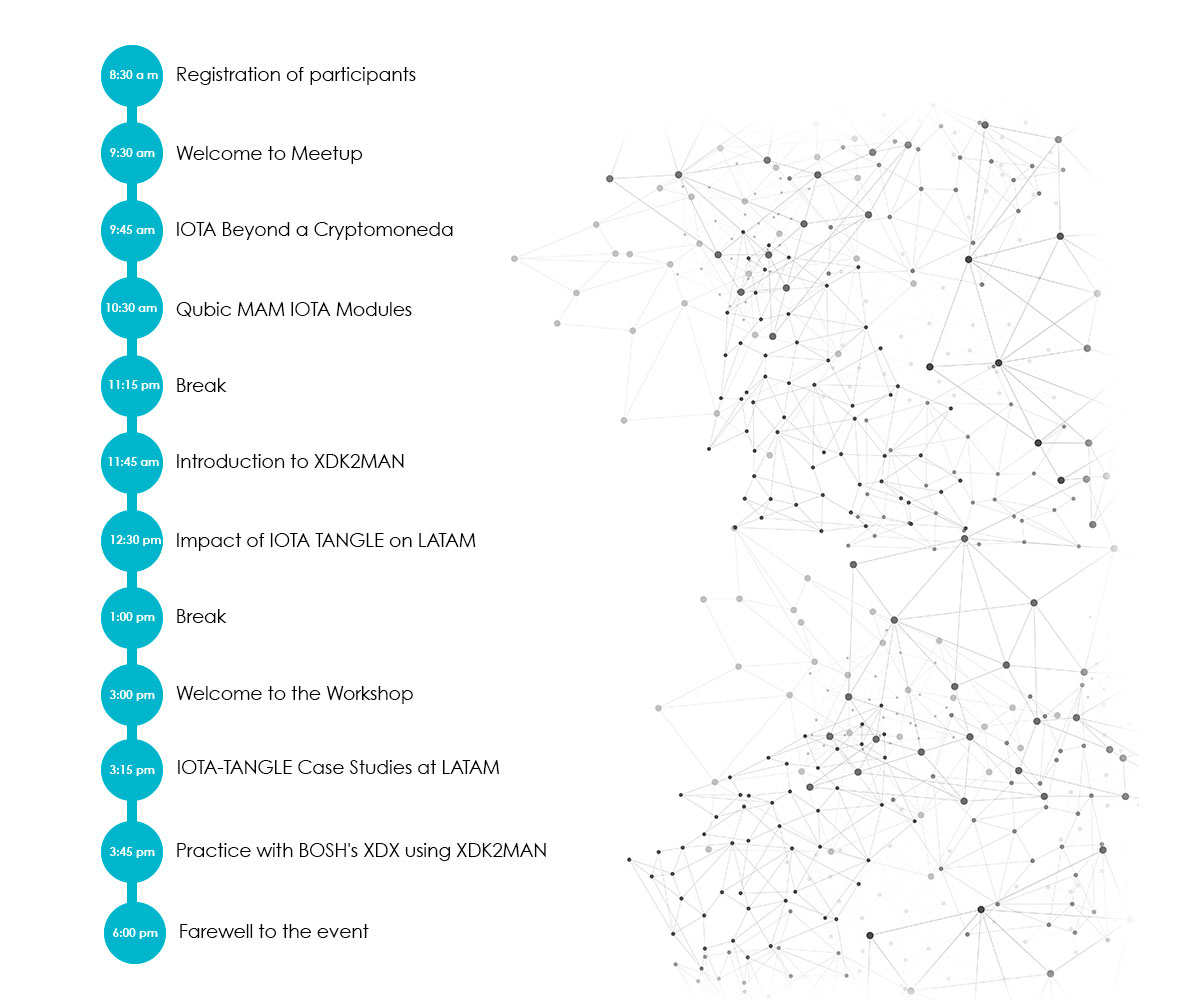 XDK2MAM – IOTA Poc from Argentina to the world
This was a great year for xdk2mam. This project began with Daniel De Michele  (Co-Founder) and Alejandro Elustondo (Co Founder) They worked to found a way to connect the Bosch xdk 110 sensor with IOTA's Masked Authenticated Messaging (MAM). Daniel said: "It turns out that, despite the relation between Bosch and IOTA, there was no open source code available to connect this two pieces. We did a lot of research and spent long hours on the XDK Forum just to find pieces of code that would send some data via MQTT". This was an opportunity to build an open source and well documented solution to connect the XDK with IOTA through its various methods (HTTP/MQTT/BLE being the most important). So XDK2MAM was born.
The full article was originally published by Daniel De Michele on IOTA Hispano, where people are continuing the conversation by highlighting and responding to this story.